The Pluss
₹2,500.00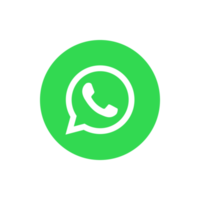 +91 8800109406
Use Coupon
PLUSS45
to Get 45% Discount for New Users
Delivery by Courier with in 2-3 Days
For Bulk / Corporate Enquiry Call on +91 8800109406
Why visit The Pluss ? 
➣ Men clothes 
➣ Women clothes 
➣ Trending clothes 
 
Description
Quality is a tradition at PLUSS. We follow a customer-centric approach. There is a comprehensive and sophisticated system of quality control and strict vigil is maintained at every production stage. Regular inspections and a thorough final test enable us to note any discrepancies and improve the shortcomings. Our highly efficient sampling section manned by experienced designers ensures that the order is processed as per your exact specifications. Our sampling section also keeps on developing new ideas as per the contemporary market trends.
Fashionable Apparel
The fashionable apparel with the latest trend and design is loved by everyone. The trendy garments with the splashing display of colors put us on the top of the world. The plus size people are very much desirous of trendy clothing, but they have to put a lot of effort in this direction and very often they don't end up with satisfying results. But, our portal will provide you plus size clothing with the latest fashion, trend, and design. The portal offers a vast range of apparels that you can choose as per your preference and need. The noteworthy attractions of plus size clothing are as follows:
Top Wear
The top wear and bottom wear of men and women are available in different sizes, which will perfectly meet your present needs and requirements.
Plus Size Men
The plus size men will find all their desired clothing like shirts, t-shirts, jeans, Bermuda, track pant, trousers, belts, waistcoat, boxer, sando, trunks and briefs, kurta pyjamas, sweatshirt, blazer, and jacket at one place.
Currently Trending Apparels
You can instantly take the look at currently trending apparel, which includes casual shirts for men, t-shirt for men, printed kurta for women, t-shirt for women, and more.
Upcoming Apparels
You will find the latest upcoming apparel with the fresh collection of colors – in the modules 'Always in Style', 'Popular Items', and 'Fresh Box' – fulfilling all the needs of women apparel in a very subtle way.