Ski India Snow World
₹1,000.00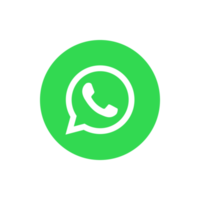 +91 8800109406
For Bulk / Corporate Enquiry Call on +91 8800109406
Out of stock
Description
Ski India Snow World, also known as Snow World Noida, offers a magical escape in the heart of Noida, India, where visitors can revel in a winter wonderland experience. Notwithstanding the burning intensity of Indian summers, this indoor snow amusement park furnishes a really valid snow experience with temperatures diving as low as – 10 degrees Celsius. It takes care of families and experienced lovers, offering a large number of exercises for all ages. There's something for everybody, from snowball battles to ice skating, snowboarding, and sledge rides.
The park ensures the safety & security of its visitors with experienced Snow Guides and provides essential winter gear. Ski India, located within the park, adds to the excitement with skiing, snow sledging, and even an artificial igloo for stargazing. Visitors can enjoy a full hour of snow-packed fun, and the all-inclusive entry ticket provides access to various activities. Ski India Snow World is a perfect destination for those seeking a unique and thrilling winter experience, complete with a café for refreshments.
Ski India Snow World: What's More? 
This winter-of-year wonderland spread over 1.5 sections of land, keeps up with the nature of its snow utilizing great snowmaking machines, guaranteeing guests get the most ideal snow quality. The recreation area includes an ice skating arena reasonable for all expertise levels, a snowfall region, and a snow palace for investigation and play. Whether you're a family, a couple, or a gathering of companions hoping to get away from the intensity and enjoy winter sports and the charm of snow, Ski India Snow World is the spot to be. It's open every day of the week. Tickets can be purchased online at the official website or the park entrance, making it a convenient and secure choice for a frosty adventure in the midst of India's sweltering temperatures.
Ski India Snow World: Timing
Ski India Snow World in Noida provides six one-hour sessions starting from 11:00 AM to 08:15 PM, available every day of the week, offering visitors flexibility to choose their preferred time. The best time to visit is during the scorching summer months, offering a refreshing escape from Noida's intense heat and enabling guests to partake in snow and winter-themed activities, even in the hottest weather. This ensures a unique and cool adventure for visitors of all ages, making Ski India Snow World the go-to destination for beating the summer heat and enjoying snow-based fun.
Timing:-

11:00 AM to 08:15 PM (Monday to Sunday)

  

Timing Slots:-

11:00 AM, 12:15 PM, 02:15 PM, 04:15 PM, 06:15 PM, 08:15 PM
| | |
| --- | --- |
| Day | Timing |
| Monday | 11:00 AM – 8:15 PM |
| Tuesday | 11:00 AM – 8:15 PM |
| Wednesday | 11:00 AM – 8:15 PM |
| Thursday | 11:00 AM – 8:15 PM |
| Friday | 11:00 AM – 8:15 PM |
| Saturday | 11:00 AM – 8:15 PM |
| Sunday | 11:00 AM – 8:15 PM |
Ski India Snow World: Location Address
Ski India Snow World is conveniently located in the vibrant city of Noida, within the renowned DLF Mall of India at Sector 18, Noida, Uttar Pradesh, 201301, India. This prime location offers easy accessibility for visitors coming from various parts of Delhi and Noida.
How to Reach Ski India Snow World?
Metro:

Noida Sector 18 (10-minute walk) or Noida Sector 16 (1 km).

Road:

Rickshaws and auto-rickshaws are readily available.

Bus:

Noida Sector 18 (10-minute walk).

Cab:

Convenient cab services.

Personal Vehicle:

Drive hassle-free to the park.
Parking Facility at Ski India Snow World Noida:
Paid parking is available in the DLF Mall of India, ensuring convenient access. Ski India Snow World offers a fantastic winter experience with easy accessibility, making it ideal for a memorable snow adventure.
Location:

Snow World, L05, Dlf Mall Of India, Sector 18, Noida, Uttar Pradesh 201301.
Ski India Snow World: Delicious Culinary
It isn't just about thrilling snow-based activities; it's also a destination for delectable culinary experiences. As you immerse yourself in the snowy wonderland, you can satisfy your taste buds with various tempting food options that cater to various preferences.
Warm and Comforting Delights
After a chilly adventure in the snow, warm up with a steaming hot chocolate cup or indulge in piping-hot soups. These comforting options are perfect for taking the chill out of your bones.
Embrace the winter theme by trying classic snow cones in various flavours. These frosty treats are delicious and a fun way to celebrate the snowy environment.
Ski India Snow World offers diverse international cuisines to suit different palates. Whether you're craving Italian pasta, Mexican tacos, or a taste of the Middle East, you'll find a culinary adventure to suit your preferences.
For those searching for light meals and bites, there are a lot of choices. Appreciate appetizing enjoyments like French fries, burgers, or fresh nachos. They make for a delightful treat while you're progressing.
Remember to end your visit on a sweet note. Ski India Snow World offers a variety of desserts, including ice creams, pastries, and more. Treat yourself to a sugary delight that complements your snowy escapade.
Relax in the cozy café within the park, which serves a range of hot and cold beverages, along with light meals and snacks. It's an ideal spot to recharge and unwind.
No matter what your taste preferences are, Ski India Snow World ensures that your culinary journey is as delightful as your snow-filled adventures. From warming winter beverages to international flavors and tempting desserts, you'll find diverse food options to enhance your visit and create lasting memories.
Ski India Snow World: Fun Rides & Activities
Ski India Snow World is the ultimate destination for snow lovers in Delhi NCR, offering a wide array of thrilling snow-related activities. This leading snow theme park in India has opened its doors to adventure seekers in and around Noida, making it a must-visit even during the scorching summer months.
At Ski India Snow World, you can immerse yourself in a winter wonderland with an extensive range of snow activities to choose from. Glide gracefully on the ice with ice skating, or take on the exhilarating challenge of snowboarding. If you seek an adrenaline rush, take advantage of the tobogganing experience. And for those who love the idea of real snowfall, there's a dedicated area to enjoy this magical phenomenon.
The park offers a fantastic snow sledging activity that's perfect for creating unforgettable memories with your friends. Race down the snowy slopes and let the snow be your personal reminder of a day well spent.
Ski India Snow World caters to visitors of all ages. The Kiddie Carousel is a show-stealer, offering little ones an exciting ride. For the young and young-at-heart, the Snow Dance floor provides the joy of dancing in real-world snowfall.
Are you worried about staying warm in the snow? The park has you covered with all the necessary winter gear, including jackets, gloves, and shoes, to ensure your comfort during your visit.
Safe and Hygienic Adventures
Your safety and hygiene are top priorities at Ski India Snow World. Experienced Snow Guides can assist with all activities, ensuring your comfort and convenience. All precautions are taken seriously to ensure your well-being.
Children below 2 years of age enjoy free entry, while those above 2 years are charged.
Beyond the snow-based adventures, Ski India Snow World offers a range of exciting activities. It includes a Snow Play Area, Sledging, Toboggan rides, a Snow Castle for exploration, and a Snow Café serving various hot and cold beverages, snacks and light meals.
Whether you're seeking an adrenaline rush, family fun, or want to escape the scorching heat, Ski India Snow World has something to offer every visitor. Come and revel in the snowy magic, create lasting memories, and enjoy a host of thrilling activities in the heart of Noida.
Ski India Snow World: Attractive Highlights
Experience the magic of snowfall in the world's first indoor snow park in Delhi, with temperatures plummeting as low as -10°C, creating an authentic winter wonderland.
Enjoy the thrilling bobsled ride, a fantastic adventure that will pump your adrenaline as you slide through the snowy slopes.
Unleash your inner child in the snow play area, where you can build snowmen, engage in epic snowball fights, and partake in various exciting snow games.
Sledge down the icy slope and revel in the excitement of this classic snow activity. It's an adventure that both kids and adults can enjoy.
Hop on a sledge and slide down snowy mountain structures from a height, offering an exhilarating experience for snow enthusiasts.
Rent ice skates and gracefully glide across the ice in a dedicated area suitable for beginners and experienced skaters alike.
Step into a frosty snow room filled with many activities, including ice skating, Kiddie Carousel, snow sledging, snowboarding, tobogganing, and an enchanting snowfall experience.
State-of-the-Art Technology
Marvel at the state-of-the-art technology used to create ice and snow in the midst of Delhi's sweltering heat, providing a unique and refreshing escape.
Rest assured with meticulous safety measures, including sanitization and gear maintenance, ensuring a worry-free and secure snowy adventure.
Indulge in the delights of winter, even during Noida's scorching summers, and revel in loads of snow-filled fun at Ski India Snow World.
Ski India Snow World: Ticket Price
Embark on an extraordinary adventure at Ski India Snow World, where thrilling rides and top-notch amenities await. It's affordable for everyone, with tickets starting at just ₹1,000.00 for a 1-hour session, including access to all activities and the necessary outfit. Booking your ticket is a breeze through their official website.
In collaboration with Voucher Deals, you can enjoy this exciting experience for a mere ₹1,000.00, down from the regular ₹1,500.00, making Ski India Snow World an affordable and exhilarating destination for enthusiasts. Don't miss this opportunity to combine affordability with thrills. Your snowy adventure awaits!
Ski India Snow World: Do's & Don'ts
Do's:
Arrive Early:

Be punctual; arrive at the venue at least 30 minutes before your chosen session.

Pay Attention:

Listen carefully to the guidelines provided by the instructor, both before and after the activity.

Bring Extra Accessories:

If you have kids under 5, consider bringing your own gloves/mittens, as the smallest provided might be too large for toddlers.

Wear Suitable Clothing:

Dress appropriately in warm layers, especially for little ones, as an extra pair of pants can keep them warm.

Enjoy the Snow:

Make the most of your time; you can enter and exit the snow park as often as you want during your allotted session.

Respect the Rules:

Follow the guidelines issued by the state government, including social distancing, frequent hand sanitization, and wearing a mask as recommended.

Keep ID Handy:

Ensure you have a valid ID proof for each guest during booking and upon arrival.
Don'ts:
Medical Restrictions:

Pregnant women, individuals with medical issues related to the heart, cold, or allergies, or those feeling unwell should avoid entering the snow chamber.

Prohibited Items:

Do not bring any sharp objects, lighters, luggage bags, alcohol, knives, or inflammable objects into the snow area.

Smoking:

Smoking is strictly prohibited inside the premises.

Eatables:

Avoid carrying eatables, including gutkha, pan-masala, chewing gum, chocolate, and chips, into the snow area.

Refunds:

Tickets, once bought, won't be returned, dropped, or discounted.

Valuables:

Snow World Administration won't be liable for misfortune, burglary, or harm to your assets.

Safety:

While management takes safety measures, they won't be liable for any injuries caused during the activity.

Rights of Admission:

The management reserves the right to refuse admission or cancel sessions in unforeseen circumstances.
Ski India Snow World: Mandatory Policies
Confirmation Policy 
Upon successful booking, the customer will promptly receive a confirmation voucher via email within 15 minutes.
Cancellation Policy
Cancellation made 7 days or more before the travel date will result in a 50.0% charge of the total booking cost as cancellation fees.

Cancellation within 7 days before the date of travel will incur a cancellation fee equal to the total booking cost.
Frequently Asked Questions-
What are the Key Details about Ski India Snow World's Ticket Prices and Cancellation Policy?
Ticket prices start at ₹1,000.00 for a 1-hour session. A confirmation voucher is sent via email upon successful booking. The cancellation policy stipulates a 50.0% charge for cancellations made 7 days or more before the travel date and the total booking cost for cancellations within 7 days of travel.
What is Ski India Snow World's Unique Feature in the Context of Indian Summers?
Ski India Snow World offers an authentic snow experience with temperatures as low as -10°C, making it an ideal destination to beat the intense Indian summer heat.
How Can Visitors Reach Ski India Snow World, Noida?
Visitors can reach Ski India Snow World in Noida by metro (Noida Sector 18 or Noida Sector 16 stations), road (rickshaws and auto-rickshaws), bus (Noida Sector 18 bus stand), cab, or personal vehicle. Paid parking is available in the DLF Mall of India.
What Are the Highlights of Ski India Snow World's Snow-Based Activities?
The park offers a variety of activities, including snowfall, a snow play area, sledging, tobogganing, ice skating, Kiddie Carousel, a snow castle, a snow dance floor, and a snow café.
What Are the Mandatory do's and Don'ts for Visitors at Ski India Snow World?
Do's include arriving early, paying attention to guidelines, bringing extra accessories, wearing suitable clothing, and enjoying the snow. Don't include:
Avoiding the snow chamber under certain medical conditions.

Not bringing prohibited items.

Refraining from smoking.

Not carrying eatables into the snow area.