Madhavgarh Farms
₹1,200.00
Same Day Booking not allowed in any case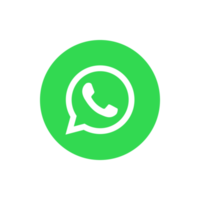 +91 8800109406
For Bulk / Corporate Rates Call +91 9810533479
Description
It's time to escape to the Wonderland of Madhavgarh Farms and reconnect with your Inner Child. Experience the magic of Madhavgarh Farms, a sprawling oasis spanning over 15 acres, providing a blissful retreat from the hustle and bustle of city life. Nestled amidst the picturesque Aravalli Hills, this enchanting destination offers an array of 70+ adventure, cultural, and recreational activities, ensuring a day filled with joy and bonding.

Indulge in the rich cultures of Rajasthan and Haryana as you savor the delectable traditional cuisine from a buffet featuring 40+ authentic dishes. Whether you're seeking thrilling adventures or serene moments in nature, Madhavgarh Farm has it all.
Spend quality time with friends & loved ones amidst the beauty of nature, creating cherished memories that will last a lifetime. From family picnics and school excursions to corporate tours and cultural getaways, Madhavgarh Farm offers a perfect backdrop for a diverse range of special occasions and celebrations.
Experience the essence of rural India through traditional farming, local artisans' craftsmanship, and enlightening cooking classes. Immerse yourself in these activities to reconnect with nature, support sustainable farming, and preserve cultural heritage.
Discover the allure of Madhavgarh Farms, where simplicity meets delight, and rejuvenate the child within you. Plan your visit today and embark on an unforgettable adventure of joy, camaraderie, and cultural immersion in the heart of Gurugram, Haryana.
Madhavgarh Farms Gurgaon: Timings
Madhavgarh Farms Gurgaon is a thrilling destination open all 7 days of the week, offering exciting experiences during both daytime and evening hours. However, please note that Madhavgarh Farm's timings may vary between daytime and evening, ensuring you can enjoy its delights at your convenience throughout the week.
Day Time – 9:00 AM to 5:00 PM

Evening Time – 4:00 PM to 10:00 PM
Madhavgarh Farms: Ticket Price
Madhavgarh Farms offers a soulful and affordable experience with its ticket price, which may vary based on height requirements. All visitors can enjoy access to all activities and a sumptuous buffet of three meals included in the ticket price.
Madhavgarh Farms: Night Stay
Experience the Magic of Night Stay at Madhavgarh Farms Gurgaon. Embrace the tranquility of the night with an enchanting overnight stay at Madhavgarh Farms Gurgaon. The night stay pricing includes delectable food and access to all the exciting activities offered on the farm—Check-in Time: 12 PM Check-out Time: 10 AM. 
Night Stay Pricing:
Rs 3800 per couple

Rs 1,000 per child with a height between 3-4 feet
Cancellation Policy:
Full refund for cancellations made within 24 hours of booking.

50% refund for cancellations made 10 days before arrival.
Child Policy:
No charges for children below 3 feet in height.

Rs 1,000 for children with a height between 3-4 feet.

The standard rate for children above 4 feet.
Relish a memorable night amidst the serene surroundings of Madhavgarh Farms and create cherished memories with your loved ones.
Madhavgarh Farms: Delicious Food
Indulge in a Delightful Culinary Journey at Madhavgarh Farms Gurgaon. From welcome drinks to sumptuous meals and delectable snacks, Madhavgarh Farms offers a diverse and mouthwatering menu inspired by Rajasthan and Haryana's authentic flavors, with a touch of continental cuisine.
Food Menu:
Welcome Drinks (9:30 AM – 11:30 AM)
Breakfast (10:00 AM – 12:00 PM)
Tea

Aloo-Puri

Poha

Achar

Chutney

Dahi

Chaas

Sooji Halwa
Radha Rasoi (1:00 PM – 3:00 PM)
Makhan

Ghee

Shakkar

Gud Chutney

All Breads

Green Salad

Shahi Paneer

Hara Saag

Dal Makhni/Dal Tadka

Kadhi

Khichdi

Rice

Makka Roti

Gehun Roti

Bajra Roti

Salad

Papad

Pickle

Noodles
Snacks (4:00 PM – 6:00 PM)
Tea

Mix Pakoda

Hara Bhara Kabab

French Fry

Shakkar Para
Dessert
Savor the delightful spread of organic and freshly prepared buffet, carefully crafted to appeal to all ages. Enjoy the rustic charm of Rajasthani and Haryanvi cuisines and continental delights, making your dining experience at Madhavgarh Farms truly unforgettable. 
Madhavgarh Farms: Nearby Attractions 
Explore the Beauty of Gurugram with Nearby Attractions from Madhavgarh Farms. Enhance your getaway with a visit to these exciting places near Madhavgarh Farms in Gurugram.
Damdama Lake:

Located just 10 km away, this picturesque lake surrounded by hills is perfect for a serene picnic.

Shri Mata Sheetla Devi Temple:

Pay your respects at this temple dedicated to Mata Sheetla Devi, located around 13 km from Madhavgarh Farms.

Kingdom of Dreams:

Immerse yourself in live shows, musicals, and cultural performances at this entertainment destination situated approximately 17 km away.

Cyber Hub:

Indulge in a culinary delight at this food and entertainment hub, a mere 20 km from Madhavgarh Farms, featuring an array of restaurants, cafes, and bars.

Sultanpur Bird Sanctuary:

Witness the beauty of migratory birds at this bird sanctuary located around 23 km away, making it a bird-watchers paradise.
You can also explore nearby farms like Lohagarh Farms, Rocksport Gurugram, Vishalgarh Farms, and Rangmanch Farms for a truly enriching experience. Discover the charm of Gurugram's surroundings as you create cherished memories during your stay at Madhavgarh Farms.
Madhavgarh Farms: Adventure, Activities & Games 
Madhavgarh Farms Gurgaon offers an array of exciting activities, games, and rides for visitors of all ages. From adventurous pursuits to traditional rural experiences, there's something for everyone to enjoy. Here are the highlights:
Adventure Activities:

Test your skills with activities like Rope Climbing, Burma Bridge, Tarzan Swing, and the exhilarating 25-Course Aerial Adventure Park.

Games & Sports:

Have fun with family and friends with games like Badminton, Cricket, Volleyball, and Archery. Take advantage of classic board games like Ludo and Carrom.

Rural Activities:

Immerse yourself in the cultural essence with activities such as Camel Cart Ride, Tractor Ride, Pottery Making, and Dairy & Farming experiences.

Instructor-Led Activities:

Engage in team-oriented challenges like Ball Balance, Blind Ball Retrieval, and Plank Walk to foster communication and cooperation.

Team Building Activities:

Corporate groups can strengthen bonds through activities like Perfect Square, Virtual Valley, and Human Ladder, promoting teamwork and collaboration.
Discover diverse activities that promise unforgettable moments and enriching experiences for all at Madhavgarh Farms Gurgaon.
Madhavgarh Farms: Attractive Highlights 
Madhavgarh Farmhouse offers free entry to children below 2.5 feet, making it an affordable and family-friendly destination for young kids.
For children between 2.5 and 4 feet, the entry fee is Rs 650/-, providing a reasonable option for families with kids of several ages.

Those above 4 feet can enter the farmhouse for Rs 1250/-, ensuring a memorable experience for older children and adults.

Visitors can avail of special coupon codes to receive heavy discounts, making it a budget-friendly choice for a day of fun and excitement.

The farmhouse boasts many adventure activities, including thrilling options like Zip Line and Buzzy Jumping, adding excitement and adrenaline to the visit.
The Swimming Pool, Mud Pool, and Rain Dance areas provide refreshing and enjoyable ways to beat the heat and unwind in a delightful atmosphere.
Guests can take a unique Camel Cart Ride and Tractor Ride, immersing themselves in a rustic and authentic farm experience.

Cultural Shows add an element of entertainment and showcase local traditions and performances, enhancing the overall experience.

Madhavgarh Farm house is located in a peaceful and serene setting, allowing visitors to escape the city's hustle and bustle and enjoy tranquility in nature's lap.

Multiple entertainment zones cater to various interests and age groups, ensuring everyone can find activities that suit their preferences.

The farmhouse offers scrumptious food options, providing a delectable culinary journey that complements the day of fun and enjoyment.
Madhavgarh Farms (FAQs)- 
Q.1 What kind of Activities does Madhavgarh Farms Offer?
A. Madhavgarh Farms offers a wide range of activities, including adventure activities like Zip Line and Buzzy Jumping, swimming pool, mud pool, rain dance, camel cart ride, tractor ride, cultural shows, and various entertainment zones.
Q.2 Can Visitors Stay Overnight at Madhavgarh Farms? 
A. Yes, visitors can enjoy an enchanting overnight stay at Madhavgarh Farms. The night stay package includes delectable food and access to all exciting activities on the farm.
Q.3 What Nearby Attractions can Visitors Explore near Madhavgarh Farms? 
A. Visitors can explore nearby attractions such as Damdama Lake, Shri Mata Sheetla Devi Temple, Kingdom of Dreams, Cyber Hub, and Sultanpur Bird Sanctuary, among others, to enhance their getaway experience from Madhavgarh Farms.
Q.4 Is Madhavgarh Farms Suitable for Corporate or Group Outings?
A. Madhavgarh Farms is perfect for corporate or group outings, offering team-building activities like Perfect Square, Virtual Valley, and Human Ladder, fostering communication and cooperation. It provides a serene and spacious setting for group picnics, cultural getaways, and school excursions, making it an ideal backdrop for various special occasions and celebrations.
Popular Searches : Madhavgarh Farms, Madhavgarh Farms Ticket Price, Madhavgarh Farms Tickets Price, Madhavgarh Farms Gurgaon, Madhavgarh Farm House, madhavgarh farm house, madhavgarh farm house ticket prices, madhavgarh farm ticket, madhavgarh farm house gurgaon, madhavgarh farm price, madhavgarh farm in gurgaon, madhavgarh farm gurugram, madhavgarh farm booking, Madhavgarh Farms in Gurugram, Madhavgarh Farms ticket cost, Madhavgarh Vouchers, Madhavgarh Farms Gurugram