Sale!
Hair Crown Luxury Unisex Salon – Vikaspuri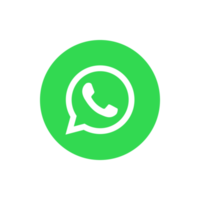 +91 8800109406
For Bulk / Corporate Enquiry Call on +91 8800109406
Whats Included
➣ Avail 2000 Rs of Services for Just 1000 Rs
➣ Valid on all 7 Days
➣ Prior Appointment is Mandate
➣ Not Valid on Chemical Services
Description
Hair Crown Luxury Unisex Salon: A True Definition of Cutting Edge Solution for Redefining Hair Styling
In a world where self-expression knows no boundaries, a new trend is emerging in the realm of haircare and styling. Hair Crown Luxury Unisex Salon is breaking down traditional barriers, offering a fresh and inclusive experience for individuals of all genders. Step into a world where creativity thrives and the artistry of hair knows no limits. Welcome to the cutting-edge style at the Hair Crown Luxury Unisex Salon.
Why Choose Us?
Hair Crown Luxury Unisex Salon is revolutionizing how we approach haircare and styling. Gone are the days of rigid gender norms dictating how we should look. These forward-thinking establishments embrace and value diversity, individuality, and self-expression. Hair Crown Luxury Unisex Salon creates an inclusive space where people of all gender identities and expressions are warmly welcomed.
Professional Stylist  
One key feature that sets our Hair Crown Luxury Unisex Salon apart is its versatile and forward-thinking approach to haircuts and styles. The skilled stylists at these establishments have mastered the art of creating hairstyles that suit individuals of all genders. From trendy pixie cuts to long, flowing locks, they understand societal norms do not confine that personal style.
Serene Environment
The atmosphere within our Hair Crown Luxury Unisex Salon is vibrant and dynamic. As soon as you step inside, you'll be greeted by a diverse clientele, all united by their shared passion for self-expression through hair. The space is thoughtfully designed, incorporating modern aesthetics and comfortable seating. The salon's inclusive ambiance creates an environment where clients can feel free to explore their unique style preferences without judgment.
Professional Services
Hair Crown Luxury Unisex Salon also offers a wide range of services beyond haircuts. From hair coloring and highlights to hair treatments, manicures & pedicures, body wax, D-tan, nail extension, and styling with other attractive packages. These salons cater to every individual's hair care needs. The talented stylists are adept at working with various hair textures and lengths, ensuring that each client receives a customized and exceptional experience.
Trendy Services 
Education and expertise are essential aspects of Hair Crown Luxury Unisex Salon. The stylists continuously stay updated with the latest industry trends and techniques, ensuring they can deliver cutting-edge styles. Whether you're seeking a classic look or a bold, experimental style, the knowledgeable staff will guide you toward the best options while considering your personal preferences.
Denouement 
Hair Crown, Luxury Unisex Salon's rise is an exciting step towards a more inclusive and diverse future. We provide a safe haven for individuals to express their authentic selves, free from societal expectations. Through our innovative approaches, versatile services, and vibrant atmosphere, Hair Crown Luxury Unisex Salon is empowering people to embrace their uniqueness and redefine what it means to be stylish. Step into the Hair Crown Luxury Unisex Salon world and discover a whole new realm of possibilities for your hair journey.
Timings
Open now:  10:00 am – 9:30 pm
Services Offered
➣ Hair Straightening, Bridal package, Makeup, Eyelash Extensions, Haircut and Styling, Honey Wrapping,  Hair Styling, Clean Up & facials, Bleach & Treatment and more.