Lohagarh Farms
₹1,350.00
Temporary Unavailable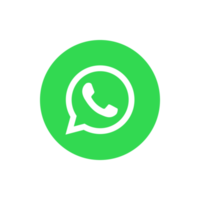 +91 8800109406
For Bulk / Corporate Enquiry Call on +91 8800109406
Description
Welcome to Lohagarh Farms, a haven that takes you on a nostalgic journey down memory lanes, reliving the simplicity and joy of your childhood. Situated in the tranquil village of Gairatpur Baas, near Badshahpur on Sohna Road, it beckons urban dwellers seeking solace and peace away from the chaos of city life. At Lohagarh Farms, authenticity reigns as you indulge in untouched rural experiences, embracing the earthly way of life.
Discover the vibrant colors of culture of a typical Indian village as you immerse yourself in its rich rural heritage. Savor the delights of delectable local cuisine and witness the enchanting folk music and dances that rejuvenate your spirit. Gather around the bonfire to share local legends and stories, making cherished memories.
As you wander off the beaten path, you become one of the privileged few tourists in the region, engaging closely with the welcoming local communities, hosts, cooks, and craftspeople. Unwind amid the bounties of nature in a safe and comfortable environment, away from the hustle of city crowds.
Lohagarh Farms: What's More?
Your visit to Lohagarh Farms nourishes your soul. It supports and sustains the livelihoods, heritage, culture, traditions, and art forms of the local communities. Your investment in their lives adds to the development of the villagers and those in need, creating a cycle of positivity and empowerment.
Rekindle the child within, reminiscing the days of carefree fun and activities. At Lohagarh Farms, simplicity reigns, and you relish a full day of games and sports without the need for costly equipment or specialized training.
Picture an authentic and charming retreat thoughtfully adorned with local crafts and designed in a pure desi style. Here, you encounter the essence of genuine rural and cultural heritage, just a song's drive away from the bustling city of Gurgaon.
Embrace peace and positivity as you embark on a ride to the junction of old memories at Lohagarh Farm. This culturally beautiful and heritage-rich ambiance becomes a canvas to relive your childhood joy alongside your children. Let the music and dance stir your soul, creating a unique and unforgettable experience that celebrates our roots and preserves the traditions of rural India.
Lohagarh Farms: Timings
Escape urban stress and immerse yourself in tranquility at Lohagarh Farm House, a nostalgic journey to cherished memories. Embrace the culturally rich and heritage-laden ambiance, where you and your children can relive the joys of childhood. From 9 AM to 6 PM, let the enchanting music and dance groove your soul, leaving you refreshed and rejuvenated.
| | |
| --- | --- |
| Day | Timing |
| Monday | 9:00 AM – 6:00 PM |
| Tuesday | 9:00 AM – 6:00 PM |
| Wednesday | 9:00 AM – 6:00 PM |
| Thursday | 9:00 AM – 6:00 PM |
| Friday | 9:00 AM – 6:00 PM |
| Saturday | 9:00 AM – 6:00 PM |
| Sunday | 9:00 AM – 6:00 PM |
Lohagarh Farms: Tasty Food Menu
Delight your taste buds with a mouthwatering food menu at Lohagarh Farms, offering a culinary journey of authentic flavors and traditional delights.
Breakfast (9:30 AM to 11:30 AM)
Aloo Ki Sabzi, Petha Sabji

Poha

Garma Garam Poori

Stuffed Paratha with Curd & White Makhan

Pickle (Aachar)

Tea

Halwa/Kheer
Lunch (1:00 PM to 3:00 PM)
Shahi Paneer/ Kadhai Paneer

Rajma/ Chole

Dal Makhni/ Dal Tadka

Seasonal Veg./ Mix Veg.

Noodles, Fried Rice, Veg Manchurian

Veg. Raita, Boondi Raita

Jeera Rice/ Matar Pulao

Tandoori Roti, Tandoori Butter Roti, Naan

Lahsun ki Chutney, Pudina Chutney

Salad, Papad, Pickle

Rasgulla/ Gulab Jamun
Snacks (10:00 AM to 5:00 PM)
Mix Pakora with Tea

Green Tea

Nimboo Shikanjee Chaach

Raddish, Carrot

Sugarcane

Shakarkandi (boiled)

Rabdi Jalebi & Imarti

Kadhai ka Garam Doodh
Desi Rasoi Food (10:00 AM to 5:00 PM)
Missi Roti, Makai Roti, Bajre ki Roti with White Makhan/Desi Ghee

Gud, Boora, Shakkar

Lahsun Chutney, Pudina Chutney

Kadhi, Sarso Ka Saag

Gulgule, Choorma, Bajre ki Khichdi
Experience the essence of rural cuisine and savor the richness of flavors as you enjoy a delightful dining experience at Lohagarh Farms.
Lohagarh Farms: Games & Activities
Step into a world of pure joy and nostalgia at Lohagarh Farms, where we transport you back to the carefree days of childhood. Our enchanting retreat is a haven for games and sports that evoke the simplicity and happiness of yesterday. Let's have a look to explore more: 
Rediscover the joy of playing Lattoo, Pithoo, and Gulli Danda, or challenge your friends in a game of Kanche (Marbles) and Gulel. Experience the thrill of Kite Flying and the camaraderie of Tug of War (Rassa-Kashi). Indulge in the excitement of Cricket, Volleyball, and Badminton, where the spirit of friendly competition reigns supreme. Unwind with leisurely games like Chess, Ludo, and Carrom Board, fostering bonds with family and friends.
Our farm offers many rural activities that immerse you in the essence of rustic life. Enjoy the rhythmic sway of Camel and Camel Cart Rides, or experience the charm of Tractor and Bullock Cart Rides. Pamper yourself with traditional Mehndi and a soothing Head Massage, followed by a refreshing TubeWell Bath.
Embrace your creative side with Pottery Art & Portrait Painting, and witness the heart warming simplicity of Dairy and Agricultural Activities.
For adventure seekers, our adrenaline-pumping activities await. Zip Line, Commando Crawl, and Tarzan Swing will ignite your thrill-seeker. Test your balance on the Burma Bridge, Cat Walk, and Double Rope Bridge, or challenge your agility on the Monkey Crawl and Rope Climbing.
Instructor-Led Activities
Engage in instructor-led team-building activities that bring laughter and camaraderie to your group. Capture cherished memories at the Selfie Point, where vintage vehicles like Bullet, Chetak Scooter, and Tempo await.
Be entertained by Puppet Shows, Magic Shows, and the mesmerizing Ghumer Dance and DJ at Manoranjan. Cool off in the Swimming Pool and groove to the beats of Rain Dance, adding a splash of fun to your day.
Indulge in Archery, Darts, Gun Shooting, Basket NetBall, Gulel, and Ring Toss, sharpening your aim and focus. Unwind indoors with classic games like Carrom Board, Shatranj, and Ludo. Special attractions like Mehendi, Champi, Chakki, and Pottery add a touch of cultural charm to your experience. Revel in the thrill of Camel Rides, Bullock Cart Rides, and Tractor Rides, adding an earthy charm to your day.
From cricket matches to adventurous escapades, Lohagarh Farms offers a treasure trove of activities that promise to create everlasting memories with your loved ones. Relive the magic of childhood and experience the beauty of traditions and culture at Lohagarh Farms.
Lohagarh Farms: Location Address
Nestled in the serene Village of Gairatpur Baas, near Badshahpur, Sohna Road, Lohagarh Farms beckons urban dwellers to a haven of tranquility and nostalgia. Surrounded by nature's beauty, this culturally enchanting destination offers a delightful escape where you can create cherished memories with your children. Let folk music melodies and captivating dance performances take your soul on an unforgettable journey at Lohagarh Farms.
Location: Lohagarh Farms, Village Gairatpur Baas, Near Badshahpur, Sohna Road.
Lohagarh Farms: Attractive Highlights
Rediscover the joy of simple pleasures with games like Lattoo, Gulli Danda, Kabaddi, and Cricket, as well as sports like Volleyball and Badminton, providing endless fun for all ages.
Immerse yourself in the charm of rural life with activities like Camel & Camel Cart Rides, Pottery Art, and Dairy Activities, offering a glimpse into the earthly way of life and vibrant traditions.
Embark on thrilling adventures with Zip Line, Commando Crawl, Tarzan Swing, and Rope Climbing, ensuring an adrenaline-pumping experience amidst the beauty of nature.
Instructor-Led Activities
Engage in fun-filled activities led by our expert instructors, including Trampoline, Carrom Board, and Chess, ensuring everyone's enjoyment and safety.
Strengthen bonds and foster teamwork with activities like Tug of War, Cat Walk, and Beam Balancing, creating memorable moments of camaraderie.
Savor the flavors of authentic local cuisines, lovingly prepared with Gud, Desi Ghee, and traditional spices, ensuring a gastronomic delight for your taste buds.
Enjoy budget-friendly visits with free entry for children below 2'6″, Rs 700/- for heights between 2'6″ to 4′, and Rs 1299/- for heights above 4′, making it an inclusive experience for families of all sizes.
Frequently Asked Questions Lohagarh Farms
Q.1 What Kind of Activities can I Expect at Lohagarh Farms?
A. Lohagarh Farms offers diverse activities to cater to all age groups. You can indulge in traditional games like Lattoo, Gulli Danda, Kite Flying and sports such as Cricket, Volleyball, and Badminton. Adventure enthusiasts can try thrilling activities like Zip Line, Commando Crawl, and Tarzan Swing. At the same time, those seeking a glimpse of rural life can enjoy Camel & Camel Cart Rides, Pottery Art, and Dairy Activities.
Q.2 Is Lohagarh Farms Suitable for Team-Building Events or Group Outings?
A. Absolutely! Lohagarh Farms provides a perfect setting for team-building activities and group outings. The farm offers team-building games like Tug of War, Cat Walk, and Beam Balancing, fostering a sense of camaraderie and cooperation among participants. The instructor-led activities ensure everyone has a fun and memorable experience.
Q.3 How Much does it Cost to Visit Lohagarh Farms?
A. The entry fee to Lohagarh Farms is based on height categories. Children below 2'6″ get free entry. For heights between 2'6″ to 4′, the cost is Rs 700/-, and for heights above 4′, the cost is Rs 1299/-. This height-based pricing makes it affordable and inclusive for families of different sizes.
Q.4 What kind of Cuisines can I Enjoy at Lohagarh Farms? 
A. At Lohagarh Farms, you can relish the flavors of authentic local cuisine, thoughtfully prepared with Gud (Jaggery), Desi Ghee (Clarified Butter), and traditional spices. The farm serves a delicious breakfast and lunch with various dishes. It includes Shahi Paneer, Rajma, Dal Makhni, Veg Manchurian, and much more. Additionally, there are refreshing snacks and beverages like Nimboo Shikanjee and Kadai ka Garam Doodh to delight your taste buds.
Popular Searches : Lohagarh Farm, Lohagarh Farm House, Lohagarh Farm, Lohagarh Farm Ticket Price, Lohagarh Farm coupons, Lohagarh Farm Gurugram, Lohagarh Farm House, Lohagarh Farm tickets, Lohagarh Farm house ticket prices, Lohagarh Farm ticket, Lohagarh Farm house gurgaon, Lohagarh Farm prices, Lohagarh Farm in gurugram, Lohagarh Farm gurugram, Lohagarh Farm booking, Lohagarh Farm in Gurugram, Lohagarh Farm ticket cost, Lohagarh Farm Vouchers, Lohagarh Farm Gurugram Ticket, Lohagarh Farm online booking, Lohagarh Farm ticket price 2023 Lohagarh Farms Tickets Price, Lohagarh Farms Ticket, Lohagarh Farms Vouchers, Lohagarh Farms Gurgaon, Loha Garh Farm Ticket, VoucherDeals, Farm House Vouchers