Delta105
₹1,533.00
Bulk Discount for Corporate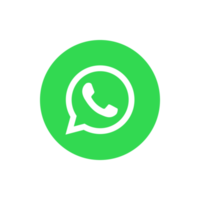 +91 8800109406
For Bulk / Corporate Enquiry Call on +91 8800109406
Description
Welcome to Delta105: Immerse Yourself in Military-Themed Adventures. Spread across 20 acres of lush greenery, Delta105 is a unique military-themed adventure park in Manesar, Gurgaon. Founded by retired army personnel Major Dinesh Sharma and his regiment jawans, this park offers a thrilling array of activities inspired by the Indian Army. Experience the adrenaline rush of a mock battlefield, engage in simulated combat using airsoft guns and obstacle courses, and participate in team-building exercises that replicate real military training techniques. Delta105 also houses a captivating museum showcasing military memorabilia, allowing visitors to delve into India's rich military history and gain a deeper appreciation for the sacrifices of our armed forces.
For a divinely immersive experience, you can opt for a stay in our luxury tents and spend a memorable day or more living the life of a soldier. The park ensures strict adherence to COVID safety measures, aptly called "military-like safety," to prioritize the well-being of our guests. Whether you're a thrill-seeker, a history enthusiast, or just looking for a unique outing, Delta 105 offers a one-of-a-kind experience that promises lasting memories for visitors of all ages and genders. Join us for a day of fun, adventure, and insight into India's remarkable military heritage at Delta105.
Delta 105: Army Fun-Driven Activities
More than 25+ Thrilling Activities surround Delta 105. So, unleash your Adventurous Spirit with Welcome to Delta 105, an adventure park like no other, offering an array of exhilarating activities to ensure an unforgettable experience. Feel the rush as you glide along the NCR's longest and highest zipline, soaring 224 meters at a height of 40 meters. 
Challenge yourself at the

grenade range

, where you can test your aim by throwing dummy grenades that closely resemble the real ones. Engage in a friendly paintball battle, strategizing with your team and firing paint-filled pellets using air-powered guns for a safe and thrilling combat simulation.

Experience the dedication of our brave soldiers with the

"Race with Battle Load,"

carrying haversacks filled with 5, 10, or 15 Kg of sand and running 100 meters, giving you a glimpse into their hardships.

Embrace the true spirit of the military with the

"Crawl Trench"

activity, donning actual army uniforms and helmets while passing through crawl trenches made of barbed wires.

Improve your marksmanship skills at the

firing range

, aiming at figure 11 targets with paintball guns.

Participate in the

"Pagal Gymkhana,"

a fun-filled zone with sack races, tug of war, two-leg races, and more to keep the excitement flowing.

Witness a remarkable depiction of international borders at the

"War Zone,"

complete with bunkers and trenches, as an ex-serviceman provides a briefing using original equipment like binoculars and helmets.

Test your agility and determination at the

"Obstacle Course,"

conquering eight challenges and striving for your personal best.

Take a walk through history at the

"Army Heritage,"

where you can explore various tools, equipment, and uniforms used by the Indian Armed Forces.

Experience the diversity of India's culture and heritage at the

"Sarva-Dharma-Sthal,"

a complex symbolizing the nation's true secular fabric.

Gain insight into military protocols and guidelines at the

"Briefing Zone,"

where you'll receive a comprehensive briefing on a 3D model.

Embark on a journey of

stories with veterans

who served in war zones like Kashmir or the North East, offering a unique perspective on their experiences.

Honor the brave soldiers who selflessly serve the country at the

"War Memorial,"

a poignant tribute to their sacrifices.

Find comfort and relaxation at the

"Army Tents,"

repurposed from Indian Air Force parachutes, creating a serene resting zone.

Let your little ones explore the wonders of the

"Kids Zone,"

complete with exciting rides, swings, and a trampoline.

Unleash your competitive spirit at the

"Sports Arena,"

featuring fields for football, volleyball, cricket, and more.
Hence, Delta 105 promises an action-packed day filled with thrilling adventures and immersive experiences, leaving you cherishing good memories of a day well spent.
Delta 105: Drooling Food
Don't forget to indulge in a Feast of Flavors at Delta 105, "A Military-Themed Adventure Park." At Delta 105, we offer an array of thrilling activities and a delightful culinary experience to satisfy your taste buds. Our food menu is thoughtfully crafted to provide a diverse range of delicious cuisine dishes that cater to all palates. We have you covered with a delightful spread throughout the day, from breakfast to regiment food.
Breakfast (9:30 AM – 11:00 AM)
Begin your day with a hearty breakfast featuring:
Stuffed Paratha served with White Makhan and Dahi for a delightful combination.
Crispy Poori and Bhaji to relish the traditional flavors.
Choose between Poha or Upma for a light and flavorful option.
Refresh with a hot cup of Tea to kickstart your day.
Lunch (1:00 PM – 3:00 PM) 
Savor a fulfilling lunch with an assortment of dishes, including:
Assorted Roti to complement your meal.

Enjoy the aromatic Basmati Rice with a selection of delicious accompaniments.

Savor the flavors of Rajma, a classic Indian delicacy.

Paneer Vegetable and Seasonal Vegetable options for a wholesome experience.

Cool off with refreshing Raita to balance the flavors.

Treat yourself to a delightful Chow Mein dish for a fusion twist.

Indulge in the sweetness of Gulab Jamun or Halwa to end your meal on a sweet note.

Fresh Green Salad to add a healthy touch to your lunch.
Regiment Food (11:00 AM – 5:00 PM)
Experience the essence of military cuisine with our Regiment Food, available throughout the day. Relish the taste of:
Makke and Bajre ki Roti served with desi Ghee for an authentic touch.
Delight in Sarso ka Saag or any Seasonal Vegetable for a burst of flavor.
Savor the comforting taste of Kadi and Khichdi for a soulful experience.
Indulge in Choorma, a traditional sweet treat with Gud, Lassi, and Chatni.
All Day Snacks (11:00 AM – 5:00 PM)
For those in-between cravings, we offer All Day Snacks that include:
Assorted Pakoras, a delightful tea-time snack to munch on.

Sip on a refreshing cup of Tea to accompany your snacks.

Satisfy your sweet tooth with a delectable dessert like Jalebi, which perfectly ends your snack time.
At Delta 105, we ensure that your adventure is filled with thrilling activities and gastronomic delight. Come, immerse yourself in the complete experience of military-themed fun and flavors.
Delta 105: Timings 
Delta 105 welcomes you every day of the week, from 9 AM to 5 PM, for an action-packed day-out experience. Let's have a look at them at a glance:
| Day               |       Timing |
| --- | --- |
| Monday | 9:00 am – 5:00 pm |
| Tuesday | 9:00 am – 5:00 pm |
| Wednesday | 9:00 am – 5:00 pm |
| Thursday | 9:00 am – 5:00 pm |
| Friday  | 9:00 am – 5:00 pm |
| Saturday | 9:00 am – 5:00 pm |
| Sunday | 9:00 am – 5:00 pm |
Delta 105: Attractive Highlights 
Experience the thrill of breaking glass targets in this exhilarating activity. Test your aim and precision as you aim to hit the targets and watch the glass shatter into pieces, providing a satisfying adrenaline rush.
Unleash your inner archer and try this ancient sport. Learn the art of shooting arrows and hit the bullseye like a pro. Archery at Delta 105 offers a fun and challenging experience for visitors of all ages.
Feel the excitement of a shooting range with the Gun Shoot activity. Aim and fire at the targets to improve your shooting skills and accuracy. With proper guidance and safety measures, this activity promises a safe and enjoyable experience.
Embrace the cultural beauty of Mehndi (henna) application at Delta 105. Decorate your hands with intricate and artistic henna designs, an integral part of Indian celebrations and traditions.
Prepare to be enchanted by mesmerizing magic tricks and illusions performed by skilled magicians. Enjoy a captivating and entertaining performance that will leave you amazed and enthralled.
Children below 3 feet can enter Delta 105 for free, making it a family-friendly destination where even the little ones can enjoy the fun and excitement.
Frequently Asked Questions About Delta 105
Q.1 What Type of Activities does Delta105 Offer? 
A. Delta105 offers more than 25 thrilling activities, including a mock battlefield, paintball battles, zipline, obstacle courses, grenade range, and team-building exercises inspired by the Indian Army.
Q.2 Is Delta105 Suitable for all Age Groups? 
A. Yes, Delta105 caters to visitors of all ages and genders, offering diverse activities and experiences suitable for everyone, from thrill-seekers to history enthusiasts.
Q.3. What Safety Measures does Delta105 Follow? 
A. Delta105 ensures "military-like safety" by strictly adhering to safety measures to prioritize the well-beguests' well-being and adventure-filled day.
Q.4 Can Visitors opt for a Stay at Delta105? 
A. Yes, visitors can experience an immersive stay in luxury tents, living the life of a soldier and enjoying the unique surroundings of Delta105's military-themed adventure park.
Popular Searches : Delta 105, Delta105, Delta105 Gurgaon, Delta105 Ticket Price, Delta105 Tickets, Delta 105, Delta105 Gurgaon, Delta105 Ticket Price, Delta105 Tickets, entry fee ticket Delta105 Gurgaon,Delta105 ticket prices, Delta105 ticket, Delta105 booking, Delta105 in Gurgaon, Delta 105 Gurgaon Ticket price 2023, Delta 105 Book Tickets Online, Delta 105, delta 105 Gurugram, delta 105 Gurgaon ticket price 2023, delta 105 military theme park tickets