Kidzania Kids
₹2,124.00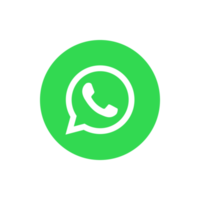 +91 8800109406
KINDLY CALL
Delivery by Courier with in 2-3 Days
For Bulk / Corporate Enquiry Call on +91 8800109406
Out of stock
Description
KidZania is an interactive theme park located in Entertainment City within The GIP Mall. It offers diverse pass options for visitors to customize their experience. This family-friendly destination caters to children aged 1 to 16 and even adults aged 17 and above, ensuring a fun-filled adventure for everyone. Modeled as a miniature city, KidZania allows kids to immerse themselves in role-play, gain hands-on experience in running a small city, and explore various professions and economic concepts. With a blend of entertainment and education, KidZania empowers children to discover and learn about the real world while enjoying a glimpse of different cultures. It provides a unique opportunity to unplug from screens and engage in interactive learning and play, leaving families with cherished memories and valuable life lessons.
Kidzania Kids: What's More?
KidZania Noida boasts a captivating and functional architecture, resembling a vibrant cityscape tailored for children aged 2 to 16. The park's layout is meticulously designed, with meandering pathways leading to various themed spaces for educational and entertaining activities. What sets KidZania apart is its attention to architectural detail, featuring distinct styles from neoclassical to modern, creating a lifelike environment. Despite offering over 100 activities, the park maintains a spacious layout for a seamless and enjoyable experience for all visitors.
KidZania Delhi NCR opened in May 2016 and is India's second centre, part of the global KidZania indoor theme park chain founded in 1999. With its headquarters in Mexico City, KidZania operates 27 themed facilities across 20 countries. It aims to inspire children to learn through enjoyable, hands-on experiences. Each KidZania Center offers theme-based activities and realistic role-playing adventures, fostering learning in a secure and engaging environment. 
Kidzania Kids: Timings
KidZania at The GIP Mall in Entertainment City offers diverse pass options, accommodating visitors ages 1 to 16 and adults from 17 and above. This miniaturized city allows kids to partake in role-playing, acquire hands-on experience in city management, and explore various professions and economic concepts. Combining entertainment with education, KidZania fosters real-world learning. Operating from Tuesday to Sunday and on public holidays, the park's hours are 11:00 AM to 7:00 PM, with Mondays being the designated closure day. Pass options include full-day, 5-hour, and 3-hour durations.
Tuesday to Sunday: 11:00 AM to 7:00 PM

Monday: Remains Closed
| | |
| --- | --- |
| Day | Timing |
| Monday | Closed / Holiday |
| Tuesday | 11:00 AM – 7:00 PM |
| Wednesday | 11:00 AM – 7:00 PM |
| Thursday | 11:00 AM – 7:00 PM |
| Friday | 11:00 AM – 7:00 PM |
| Saturday | 11:00 AM – 7:00 PM |
| Sunday | 11:00 AM – 7:00 PM |
Kidzania Kids: Location Address
KidZania is situated within Entertainment City, easily reached through Gate No. 11 of The Great India Place Mall in Sector 38, Noida. Visitors can access this exciting destination through various transportation options.
By Car:

If you're coming from Delhi, Noida, Ghaziabad, Gurugram, or other NCR locations, reaching KidZania by car is convenient. A designated drop-off zone and ample parking space are available.

By Metro:

Utilize the metro system by heading to the Noida Sector 18 metro station on the Blue metro line. You can also opt for an auto-rickshaw or hand-pulled rickshaw to reach the mall's entrance.

By Cab:

Consider booking a private cab from a reputable car rental company in Delhi, providing a comfortable way to explore KidZania and other Delhi attractions.
KidZania invites families and individuals to embark on an enriching journey filled with both fun and educational experiences at its easily accessible location.
Location Address:

Gate Street Number 11, Maharaja Agrasen Marg, Near The Great India Place Mall, Sector 38, Noida, Uttar Pradesh 201301. 
Kidzania Kids: Available Food Options
It is an ultimate edutainment destination in Delhi-NCR, offers a world of immersive learning experiences and tempting food options to satisfy every palate. After an exciting day of role-playing and adventure, refuel your energy with various delightful snacks and meals in the park. Here's a glimpse of the food options you can expect at KidZania Kids:
KidZania Café:

Located within the park, the KidZania Café offers a range of kid-friendly and adult-approved dishes. From crispy snacks to wholesome meals, it's an ideal spot to grab a quick bite or enjoy a leisurely lunch.

Snack Stalls:

Throughout KidZania, you'll find conveniently placed snack stalls offering an array of tasty treats. These stalls serve everything from freshly popped popcorn to savory snacks, providing the perfect munchies between activities.

Ice Cream and Desserts:

Treat your sweet tooth with ice cream and dessert counters scattered across the park. Indulge in creamy scoops, sundaes, and delectable desserts that will bring smiles to all ages.

Beverage Stations:

Stay refreshed with various beverages available at different stations. Enjoy cold drinks, fresh fruit juices, and other thirst-quenching options as you explore the park.

Speciality Food Zones:

KidZania occasionally features speciality food zones or themed events, offering unique culinary experiences. Keep an eye out for seasonal or themed food offerings that add an extra layer of excitement to your visit.
Available food options at KidZania Kids are designed to cater to a family-friendly audience, ensuring there's something delightful for everyone. While you're free to explore the park and enjoy these food options, remember to make the most of the educational and entertainment activities KidZania has to offer. Whether it's learning about professions or participating in role-play adventures, KidZania promises an unforgettable day filled with fun and discovery for the whole family.
Kidzania Kids: Ticket Price 
At KidZania Noida, the stage is set for an extraordinary adventure that promises thrilling rides, top-notch amenities, and prices that ensure unbeatable value for unforgettable experiences. The 2023 ticket price list is designed to cater to a wide range of budgets and schedules, making this edutainment destination accessible to all.
Starting at Just Rs. 4,000,

KidZania Noida offers a range of ticket options to suit your preferences. With tickets starting at just Rs. 4,000, you can embark on a day filled with excitement and exploration.

Exclusive Offer with Voucher Deals:

Thanks to an exclusive collaboration with Voucher Deals, you can now enjoy the thrill of KidZania Noida at an even more affordable price. Please get your tickets for a mere ₹3,068.00, down from the regular ₹4,000, making it an irresistible deal for enthusiasts.

No Hidden Fees:

One of the best things about visiting KidZania Noida is the transparency in pricing. Once you purchase an entry pass, there are no additional charges, including camera fees. However, it's essential to seek permission from the friendly KidZania staff before capturing your memorable moments.
KidZania Noida's ticket pricing reflects its commitment to providing families and individuals with access to quality entertainment and educational experiences without breaking the bank. Take advantage of this fantastic opportunity to combine affordability with thrills at KidZania Noida. Get ready to create lasting memories and embark on an adventure like no other.
Kidzania Kids: Fun & Engaging Activities
KidZania Delhi NCR is a world of endless fun and educational experiences that enthrall kids and adults. This dynamic indoor theme park offers various exciting activities that seamlessly blend real-life role-playing with entertainment, giving children a unique opportunity to learn and have a blast. Here are some of the best things to do at KidZania Delhi NCR:
KidZania takes role-playing to the next level with over 90+ themed activities. Kids can immerse themselves in real-life scenarios and explore their dream professions. From historians at archaeological sites to aspiring actors at the Bollywood Acting Academy, there's something for everyone. KidZania serves as an entertaining platform for career exploration and personality discovery.
KidZania introduces children to financial literacy in a captivating way. The park has its currency called KidZos, received upon entry and managed at the KidZania bank. Kids can use KidZos to purchase goods and services within the city or at other KidZania locations worldwide. This unique concept teaches kids about earning, saving, and spending money while having fun.
In a digital age, KidZania offers hands-on, real-world learning experiences. Children can become engineers, doctors, pilots, chefs, and more. The interactive environment enhances their social, problem-solving, and decision-making skills, fostering creativity to solve real-world problems.
KidZania prioritizes safety, providing bracelets for children and parents to stay connected. Trained professionals ensure safety, and CCTV cameras monitor activities throughout the facility.
KidZania offers exclusive ticket deals, making it even more accessible for families to enjoy. During the vacation season, KidZania will be open from 10 AM to 9 PM from 13th April to 9th June, ensuring ample time for adventure.
KidZania Delhi NCR boasts many activities, from pre-schools to music studios, banks, and even a Supreme Court, allowing children to explore diverse industries and professions. It's a place where kids can dream big, discover their interests, and make cherished memories. Let your child's imagination soar at KidZania Delhi NCR. 
Kidzania Kids: Attractive Highlights
Innovative Concept:

KidZania offers a one-of-a-kind experience with its miniature city designed exclusively for children, fostering both fun and learning.

Diverse Learning:

Although devoid of traditional video games or rides, KidZania captivates kids for hours with a wide array of engaging activities that promote learning through play.

Adult Enjoyment:

KidZania isn't just for kids; adults can relish games like foosball and pool, indulge in reading, and savor delectable cuisine.

Extended Stay:

Children above 8 years old can spend an entire day at KidZania, ensuring an exciting day.

Safety Assurance:

Parents can ensure their child's safety with RFID bracelets that allow continuous monitoring.

Unique in India:

KidZania Noida is India's second theme park of its kind, introducing a distinctive experience.

A City for Kids:

KidZania is meticulously crafted as a functioning city with its own economy and thriving infrastructure.

KidZo Currency:

KidZo is the official currency within KidZania, educating children about financial transactions as they earn and spend KidZos.
Educational Entertainment for All Ages: KidZania offers over 60 role-play activities, helping children develop decision-making, problem-solving, and social skills. It's not just for kids; adults can also enjoy a separate section for role-playing. Additionally, KidZania imparts financial literacy, giving children insights into various aspects of finance. Grab the chance to treat your child to a day filled with dreams and exciting experiences at KidZania.
Kidzania Kids: Do's & Don'ts
Do's:
Advance Booking:

Ensure a seamless visit by booking your KidZania Noida ticket in advance to skip long queues.

Valid ID:

Carry valid ID proof for hassle-free entry into the park.

Punctuality:

Arrive on time to make the most of the fun-filled experiences.

Follow Guidelines:

Adhere to guidelines issued by the respective State Government, including social distancing and mask-wearing.

Hygiene:

Maintain frequent hand sanitization and adhere to all safety measures in place.

Water & Shoes:

You can bring water bottles and wear comfortable walking shoes.
Don'ts:
Outside Food:

Avoid bringing food and beverages from outside; these are not permitted within KidZania Delhi NCR.

Last-Minute Cancellations:

Be mindful of cancellations, as 100% of the cost is charged for cancellations made within 48 hours of entry.

Missed Fun:

Arrive on time to ensure your child doesn't miss out on any of the exciting activities.

Incomplete ID:

Ensure all guests have valid ID proof when booking and upon arrival. PAN cards are not accepted as address proof.

Foreign Visitors:

Foreign nationals must provide passport and visa details both during booking and upon arrival.

Item Care:

Be responsible, as any breakage or damage to items will incur actual charges.
Kidzania Kids: Mandatory Policies
Please arrive at least 30 minutes before your shift timings for ticketing and security procedures. Entry will commence at the designated shift time.
Outside food and beverages are not permitted within KidZania.
KidZania staff may conduct bag searches upon entry.
Some establishments within KidZania may be temporarily closed for maintenance, remodeling, or private events.
Official identification may be requested upon entry or at any point during your visit.
Saving spots in queues for children is not allowed.
Temporary exits are not permitted for children.
Security bracelets are non-transferable.
KidZania may deny admission once it reaches its maximum visitor capacity.
Customers may receive promotional SMS when booking with KidZania India (imagiNation Edutainment India Pvt. Ltd). To opt out of promotional SMS, contact 8906 444 666 or info@kidzania.in.
Bookings are non-refundable and non-cancellable. Partial cancellations or modifications are not allowed. A no-show policy applies.
Customers will receive a confirmation voucher via email within 15 minutes of a successful booking.
No chargebacks are permissible on unused tickets.
Cancellation fees apply based on the following timeline:
30 or more days before travel: 15.0% of the total booking cost.

15 to 30 days before travel: 25.0% of the total booking cost.

7 to 15 days before travel: 50.0% of the total booking cost.

Within 7 days before travel: Total booking cost.
Frequently Asked Questions-
What is KidZania, and who Can Visit?
KidZania is an interactive indoor theme park in Noida designed for children aged 1 to 16 and adults aged 17 and above. It offers a unique mix of entertainment and education through role-play and exploration of various professions and economic concepts.
What Sets KidZania's Architecture Apart?
KidZania's architecture recreates a miniature city with meticulous attention to detail. It features various architectural styles, creating a lifelike environment for over 100 activities while ensuring a spacious layout for an enjoyable experience.
Where is KidZania Located in India, and how can I Reach it?
KidZania is situated in Sector 38, Noida, accessible through Gate No. 11 of The Great India Place Mall. You can get there by car, metro (Noida Sector 18 metro station), or cab.
What Activities Both Children and Adults can Enjoy at KidZania?
KidZania offers over 60 role-play activities for children to explore professions, develop skills, and learn financial literacy. Adults can also participate in role-playing and enjoy games, reading, and food in a separate section.
Should I Drop my KidZania Ticket, and what is the Abrogation Strategy?
KidZania tickets are non-refundable and non-cancellable. Scratch-off charges apply, going from 15.0% to 100.0% of the absolute reserving cost; it is mentioned to rely upon when crossing out.