Sale!
Funky Island – Delhi Ghaziabad and Dehradun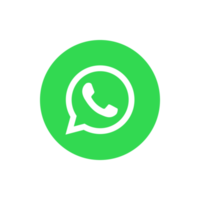 +91 8800109406
For Bulk / Corporate Enquiry Call on 8800109406
Description
Welcome to Funky Island, an extraordinary state-of-the-art creative play and learning space designed to provide kids with a lifetime of fun and excitement. This captivating gaming zone offers a diverse range of activities, ensuring there's something for every child's interest. Funky Island offers kids various entertainment options, including thrilling virtual games, classic arcade games, shooting challenges, competitive games, and exhilarating racing experiences. 
Electronic rides add extra excitement, making it a perfect destination for children of all ages. Kids can have a memorable time at Funky Island, creating lasting memories with their siblings, cousins, and friends while enjoying countless games and activities. The entertainment doesn't stop with games alone; the multidimensional theater experience, basketball, and bowling provide additional avenues for enjoyment and camaraderie.
Funky Island: What's More? 
Funky Island is more than just an entertainment zone; it's a paradise of fun, frolic, excitement, and joy for families with kids. Children can spend hours in this engaging environment, celebrating birthdays, exploring, and experiencing an incomparable entertaining time. The gaming area, filled with various arcade games, fulfills every child's fantasy of thrilling adventures and challenges.
Spanning an impressive 7000 square feet, Funky Island resembles a miniature indoor amusement park. The attractions, such as bumper cars and the adrenaline-rushing 9D virtual reality movie experience, amplify the excitement. It provides ample space for kids to roam freely, play, and discover new adventures. Adults can also join the merriment, bonding with their little ones and creating cherished moments.
Make sure to experience the fantastic experience at Funky Island. Explore the best discounts and vouchers available on Voucherdeals.com to enhance your experience at Funky Island. Your visit to Funky Island will be an unforgettable adventure, brimming with joy, laughter, and thrilling activities for the entire family.
Funky Island: Timings
Experience a fun-filled day at Funky Island, the state-of-the-art creative play zone for kids, open from 11 AM to 10 PM. Enjoy virtual games, arcade fun, shooting challenges, racing, and electronic rides. Create cherished memories and find exclusive discounts on Voucherdeals.com. Take advantage of this exciting adventure for the whole family.
| Day               |       Timing |
| --- | --- |
| Monday | 11:00 am – 10:00 pm |
| Tuesday | 11:00 am – 10:00 pm |
| Wednesday | 11:00 am – 10:00 pm |
| Thursday | 11:00 am – 10:00 pm |
| Friday  | 11:00 am – 10:00 pm |
| Saturday | 11:00 am – 10:00 pm |
| Sunday | 11:00 am – 10:00 pm |
Funky Island: Tasty & Delicious Food
At Funky Island, we ensure that our menu offers a delightful selection of kid-friendly snacks and finger foods to energize and satisfy the little ones throughout their fun and excitement. Additionally, we provide healthy options for parents looking for nutritious choices for their children. Come and indulge in a fantastic experience at Funky Island, where joy, laughter, and great food await the whole family from 10 am to 08 pm.
Funky Island Kids' Hangout Place Menu:
Snack Attack:
French Fries

Chicken Nuggets

Mini Pizzas

Mozzarella Sticks
Finger Food Frenzy:
Chicken Wings

Mini Burgers

Cheese Sticks
Pasta Paradise:
Classic Pasta with Various Toppings and Sauces
Pizza Party:
Sweet Treats:
Ice Cream with a Variety of Flavors

Ice Cream Sundaes

Dessert Specials
Refreshing Beverages:
Soft Drinks (Sodas)

Fruit Juices

Mocktails
Birthday Bash Platters:
Party Platters with Assorted Snacks and Appetizers
Healthy Bites:
Fresh Fruit Bowls

Salads

Sandwiches
Funky Island: Gaming & Activities 
Funky Island is committed to providing an exceptional gaming experience for kids and adults alike. Our Bumper Cars, Video Games, and Virtual Reality attractions ensure an unforgettable day filled with excitement and joy. So, grab your friends and family and join us for an action-packed day of gaming and fun. And experience a day of thrilling and action-packed fun with the fantastic games at Funky Island.
Get ready for a collision course of excitement with our Bumper Cars. Strap in and control your colorful car as you bump, spin, and dodge around the arena. It's a family favorite activity that guarantees laughter and friendly competition. Feel the adrenaline rush as you navigate twists and turns, making every ride memorable.
Enter the classic and cutting-edge video games world at Funky Island's arcade zone. From timeless favorites to the latest gaming sensations, we have an extensive collection to cater to every gamer's preferences. Challenge your skills in various games, including racing, shooting, and sports. Gather your friends and family for hours of gaming fun as you aim for high scores and epic victories.
Embark on a mind-blowing journey into virtual worlds with our Virtual Reality experience. Step into immersive 3D simulations and be part of thrilling adventures. Our Virtual Reality zone offers an unparalleled gaming experience, from heart-pounding action games to mesmerizing simulations. Put on your VR headset, and with every move; you'll find yourself fully immersed in a world beyond imagination.
Funky Island: Attractive Highlights 
At Funky Island, we take pride in offering a diverse range of attractions, including Games, Bumper Rides, Thrilling Movies, Virtual Reality, and Video Games. As you explore our thrilling entertainment zones, prepare for a day filled with laughter, excitement, and joy.
At Funky Island, we offer various interactive and engaging games that cater to kids of all ages. From exciting carnival games to skill-testing challenges, our Games zone promises endless non-stop fun and entertainment for everyone.
Hold tight as you embark on a wild, bumpy adventure with our thrilling Bumper Rides. Race around the specially designed track, bumping into friends and family with laughter and excitement. It's a favorite attraction that guarantees smiles and unforgettable moments.
Experience the magic of the big screen in our state-of-the-art theater with heart-pounding, Thrilling Movies. Immerse yourself in action-packed scenes, breathtaking adventures, and captivating stories that transport you to another world. It's the perfect way to relax and enjoy some quality family time.
Step into a world of limitless possibilities with our cutting-edge Virtual Reality experience. Dive into immersive 3D simulations and interactive games that challenge your senses and push the boundaries of reality. Whether you're exploring fantasy realms or solving puzzles, our Virtual Reality zone promises an unforgettable adventure.
Unleash your inner gamer in our action-packed Video Games arcade. With a wide selection of classic and modern games, you can test your skills, compete with friends, and have a blast conquering virtual challenges. From racing games to shooting adventures, there's something for every gaming enthusiast.
Frequently Asked Questions Funky Island
Q.1 What Attractions Does Funky Island Offer for Kids?
A. Funky Island offers kids a wide range of attractions, including virtual games, arcade games, shooting challenges, racing experiences, electronic rides, and a multidimensional theater. There's something to cater to every child's interest and keep them entertained for hours.
Q.2 What are the Timings of Funky Island? 
A. Funky Island is open from 11 AM to 10 PM, offering a full day of fun and excitement for families and kids.
Q.3 Is Funky Island Suitable for Children of all Ages?
A. Yes, Funky Island is designed to entertain children of all ages. Some activities and games cater to all ages, from toddlers to adults.
Q.4 Does Funky Island Offer any Discounts or Vouchers?
A. Yes, visitors can find the best discounts and vouchers for Funky Island on Voucherdeals.com, making their visit even more delightful and affordable.
Popular Searches : entry fee ticket funky island Ghaziabad, funky island Ghaziabad ticket price, funky island Ghaziabad, funky island in Ghaziabad, funky island ticket price, funky island, funky island booking, funky island in Ghaziabad cost, funky island Ghaziabad Prices, funky island Ghaziabad price, funky island ticket, funky island ticket cost, funky island Ghaziabad Near Me, funky island near me, funky island ticket price online booking,  funky island online booking
Additional information
| | |
| --- | --- |
| Location | Pacific Mall, Tagore Garden, Pacific Mall, Netaji Subhash Place, V3S Mall, Laxmi Nagar, Pacific Mall, Mathura Road, Jasola, Pacific Mall, Sec-21, Dwarka, Pacific Mall, Rajpura Road, Dehradun, Pacific Mall, Sahibabad |