Sale!
Adventure Island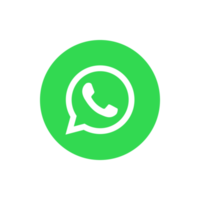 +91 8800109406
For Bulk / Corporate Enquiry Call on +91 8800109406
2000 in stock
Description
Experience the thrill of Adventure Island, a renowned amusement and water park in Delhi, spread across a sprawling 62-acre landscape. Divided into two captivating sections—an amusement park and an artificial lake known as the Lagoon, offering unique boating experiences—it guarantees a safe and enjoyable visit for all ages, adhering to the highest European Safety Standards. Prepare for an action-packed day as you enter Adventure Island Park, Delhi's ultimate amusement destination. Conquer famous rides like Z-force, Sidewinder, Sky Riders, Lightning Bolt, Space Jump, and SplashDown. Water enthusiasts can enjoy exhilarating slides like aqua bump, Amazon mist forest, Sha La La, splash dunk, splash down, and H2O. 

Beyond rides, Adventure Island boasts Metro Walk, a unique shopping experience with clothing, shoes, lifestyle brands, and diverse restaurant spaces to satisfy your taste buds (additional charges apply). Located in Delhi's Rohini sub-city, Adventure Island beckons thrill-seekers. Covering 62 acres, it's accessible via a bridge over the Lagoon, connecting to Metro Walk—a marketplace-style mall featuring clothing, shoes, lifestyle brands, and eateries. With 23 rides and unique attractions, Adventure Island guarantees a day filled with excitement and fun for visitors of all ages.
Adventure Island: What's More? 
Adventure Island is An ideal getaway for locals and tourists, opposite Rithala Metro Station in Rohini, New Delhi. Divided into the Amusement Park and the Lagoon, joined by a bridge, it combines thrilling rides with serene boating experiences. Complying with globally accepted European Union Safety Standards, Adventure Island has even graced the silver screen in Bollywood hits like Ladies vs. Ricky Bahl, PK, and Pyar Ka Punchnama. Plan your visit to Adventure Island for an unforgettable adventure, offering thrilling rides, unique experiences, and delightful shopping and dining escapades—all within one of Delhi's most renowned amusement and water parks.
Adventure Island: Timings
Adventure Island in Rohini generally opens from 11 AM to 7 PM daily, though these hours may change due to weather conditions. Metro Walk, the adjacent shopping area, also opens at 11 AM, with most retail shops closing at 9 PM. At the same time, restaurants accept orders until 10:45 PM. The park operates seven days a week, with ticket counters open from 10:30 AM to 6 PM. To avoid weekend crowds, consider visiting on weekdays.
Timing: 11:00 AM – 7:00 PM (Monday to Sunday)
| | |
| --- | --- |
| Day | Timing |
| Monday | 11:00 AM – 7:00 PM |
| Tuesday | 11:00 AM – 7:00 PM |
| Wednesday | 11:00 AM – 7:00 PM |
| Thursday | 11:00 AM – 7:00 PM |
| Friday | 11:00 AM – 7:00 PM |
| Saturday | 11:00 AM – 7:00 PM |
| Sunday | 11:00 AM – 7:00 PM |
Adventure Island: Location Address
Adventure Island is located in Rohini, Delhi, specifically in Rohini Sector 10. You can easily reach this amusement park through multiple transportation options:
Metro:

It's close to Rithala Metro Station on the Red Line, making it easily accessible via metro transfers from various parts of Delhi.

City Buses:

While less common, bus routes like 990A and ML-15 can take you to Rithala Metro Station, a short walk from Adventure Park.

From the Airport:

Indira Gandhi International Airport(INA), about 30 kilometers away, is an hour's drive. You can take Mahatma Gandhi Marg or the Outer Ring Road or hire a private cab.

By Car:

Adventure Island is conveniently located near the National Highway, connecting Delhi to northern cities like Chandigarh and Panipat.

Address:

Opposite Rithala Metro Station, located in Sector-10, Rohini, New Delhi, just 500 meters from Rithala Metro Station.

Nearest Metro:

Rithala Metro Station (Red Line), 1 kilometer away.

Nearest Railway Station:

New Delhi Paharganj Railway Station, approximately 20 kilometers away.

Nearest Airport:

Indira Gandhi International Airport, around 26.5 kilometers, with regular flights from major cities.
Location Address: Adventure Island, Opposite Rithala Metro Station, Swarn Jayanti Park, Sector 10, Rohini, Delhi, 110085, India. Adventure Island: Available Food OptionsFast Food
Burgers (Veg and Non-Veg)

Hot Dogs

French Fries

Pizza Slices

Onion Rings
Indian Delights
Chaat (Various Types)

Samosas

Pakora

Chole Bhature

Paneer Tikka

Tandoori Roti

Biryani (Veg and Non-Veg)
Chinese Cuisine
Noodles (Veg and Non-Veg)

Manchurian (Veg and Non-Veg)

Fried Rice (Veg and Non-Veg)

Spring Rolls
South Indian Specialties
Dosa (Various Fillings)

Idli

Vada

Uttapam

Filter Coffee
Snacks and Desserts
Ice Cream (Various Flavors)

Gola (Shaved Ice)

Cotton Candy

Popcorn

Pastries

Jalebi

Gulab Jamun
Refreshing Beverages
Soft Drinks

Fresh Fruit Juices

Mocktails

Lemonade

Iced Tea

Milkshakes
Healthy Options
Fresh Fruit Salad

Grilled Sandwiches (Veg and Non-Veg)

Salad Bar
Adventure Island: Exciting Fun Rides & Slides
Experience thrilling adventures for visitors of all ages at Rohini's Adventure Island, where you'll find over 20 exciting rides and attractions. This amusement park offers diverse experiences, including adult rides, family and kids' rides, and thrilling water rides.
Adult Rides
Z-Force:

Defying gravity, Z-Force thrusts you upward before giving you a breathtaking bird's-eye view and a freefall sensation. Riders must be at least 105 cm tall, and the ride accommodates up to 8 people.

SideWinder:

This giant wheel with a massive spinning rod delivers a stomach-flipping experience. To board SideWinder, you must be at least 134 cm tall, and it can accommodate up to 24 riders.

Sky Riders:

Offering a simulated sky-driving adventure, Sky Riders features hanging cars that spin as the enormous wheel turns. Only riders 105 cm and taller are allowed on this ride, accommodating up to 24 people.

Lightning Bolt:

Designed for those 130 cm and taller, Lightning Bolt resembles a spider with multiple legs, providing a thrilling ride experience.

Space Jump:

Mimicking the solar system, Space Jump has riders revolving around a sun-like ball. Securely fastened in seats connected by rods, participants must be 120 cm or above to enjoy this ride.

Climbing Wall:

Test your strength on this artificial rock climbing wall, where safety is ensured with harnesses and controlled descents. Riders must be at least 4 feet tall & weigh between 30 kg and 100 kg.

Wild Wheel:

This is the grown-up version of dashing cars. Rubber-lined mini-cars generate static electricity and can be maneuvered with an accelerator, brake, and steering wheel. Only two participants can sit in one car.

Splash Down: A water ride for adults, SplashDown accommodates up to 4 people per ride. It ends with a thrilling splash into a man-made river, so riders must be at least 134 cm tall.
Kids and Family Rides
Cyclone:

This ride, resembling a carousel with 32 swings, is suitable for children at least 90 cm tall.

Air Pogo:

Toddlers can experience being a pilot in one of five planes, each seating up to 4 kids, and there's no height requirement.

Wave Rocker:

With a capacity for 24 passengers, Wave Rocker simulates rocking on choppy seas and is suitable for the entire family.

Kids Bumper Cars:

Kids between 90 cm and 134 cm in height can enjoy driving these cars, introducing them to the joy of driving.

Bungee Trampoline:

Kids weighing between 20 and 50 kg can safely jump on this trampoline without a height restriction.

Tiny TV Transit:

A toy train ride with a capacity of 76 kids at a time and no height requirement.

Fire Brigade:

This cute fire truck can carry 24 kids at once, providing a fun experience without actual fire or water involvement.

Bush Buggies:

Perfect for small families to explore the park, accommodating up to 4 passengers per buggy with no height restriction.

Splash Dunk:

A kiddie version of Splash Down, Splash Dunk allows a maximum of 4 kids per boat, and riders must be at least 90 cm tall.
Water Rides
Aqua Bump:

This spacious water pool with a rain dance facility can hold up to 150 people when fully occupied, but kids under 4 feet tall are not allowed.

Amazon Mist Forest:

Meet Cartoon Network characters like Dexter in this immersive experience, recommended for parents to join.

SHA LA LA:

Dance to the beat of trendy music in a rain dance area named after the famous party song "My Heart Goes Sha La La La."

Splash Pool:

Chill with your family in the water, with canopies and showers at the edges for added fun.

Swan Boat:

Giant swan-shaped boats accommodating up to 10 passengers can be pedaled across the artificial lake, but riders must be at least 134 cm tall.

H2O:

A water-themed ride with various obstacles and slides that pass through showers, continuously spewing water in different directions.
Adventure Island offers a fantastic mix of attractions to create unforgettable memories for all visitors, from heart-pounding adult rides to family-friendly adventures and refreshing water slides. Come and experience the excitement at Adventure Island!
Adventure Island: Information & Attractive Highlights
Adventure Island offers many attractions and amenities, ensuring a delightful visit for all ages. Therefore, visit Adventure Island for an action-packed day of fun, entertainment, and memorable experiences:
Attractions
Click Art Museum: Open from 1:30 PM to 10 PM, this captivating museum boasts vibrant paintings and an art-gallery-like ambience, making it a visual delight for visitors of all ages.
Carousel: This glamorous carnival-themed ride is exclusively for kids aged 4 to 12. It features a central axis with various animal figures that revolve around it. The Carousel can accommodate up to 21 children simultaneously, providing an exciting experience.
Swan Boat:

Enjoy a serene boating experience on the picturesque Lagoon. The gigantic swan-shaped boats can carry up to 10 passengers and offer a tranquil ride.

Aqua Bump:

Immerse yourself in the super-spacious Aqua Bump, featuring an alluring rain dance area. Please note that Aqua Bump is a paid attraction.
Additional Information
The park provides a spacious parking area capable of accommodating up to 1,500 cars and 1,000 two-wheelers.

Facilities such as well-maintained washrooms and wheelchair services are available for the convenience of visitors.

Adventure Island accepts payments through cards and digital wallets, ensuring ease of transactions.

Children shorter than 90 cm enjoy free entry; however, specific ride height requirements must be met. Check the water ride entry rules for more information.

Special discounted packages are available for school and college group visits, offering a tailor-made experience.

The park features lush green lawns that can be rented for various occasions, requiring a minimum of 30 guests.

Adventure Island offers corporate bookings with an arrangement that includes an emcee, coordinated music, and sound effects for special events.

Arrange memorable kids' birthday parties with surprises, special gifts, and entertaining shows at the park.
Upcoming Attractions
Stay tuned for the upcoming MAD (Music Acrobat & Dance) spectacle in AIR's superb amphitheater. This show promises electrifying magic tricks, captivating dance performances, acrobatics, clown acts, and a thrilling fire show performed by renowned artists.
Facilities and Amenities
Adventure Island prioritizes guest comfort and safety by offering a range of amenities, including merchandise and food counters, shaded seating areas, route maps displayed in various plazas, clearly marked entry and exit points for each ride, safety and security measures at all entry points and throughout the park, fire safety equipment, and designated assembly areas.

Additionally, guests can find assistance for lost and found items, a PA system on each ride and throughout the park, first aid services, drinking water stations, locker facilities, ATM access, wheelchair rentals, and the option to rent swimsuits for water attractions.
Adventure Island: Do's & Don'ts
Remember to follow these dos and don'ts to ensure a safe, enjoyable, and memorable visit to Adventure Island. So, let's get started: 
Do's:
Plan Ahead:

Pre-plan your trip and gather all the necessary items you'll need for a day at Adventure Island. Consider carrying a change of clothes, towels, and swimsuits if you intend to enjoy the water rides.

Arrive Early:

Reach the park at least 30 minutes before your chosen time slot to ensure hassle-free entry and accommodation.

Carry ID:

Bring a valid photo ID proof for all visitors, as it is mandatory for entry.

Stay Hydrated:

Carry a water bottle to stay hydrated throughout the day.

Wear Appropriate Attire:

Choose comfortable and appropriate clothing for the rides. Avoid loose-fitting clothes like sarees, lungis, or skirts for safety reasons.

Follow Safety Instructions:

Always follow the safety instructions provided for each ride. Hold railings, wear seatbelts, and secure any loose items before getting on a ride.

Look After Belongings:

Take care of your belongings, as Adventure Island is not responsible for any loss of articles. Minimal belongings are recommended.

Respect Park Rules:

Adheres to Adventure Island rules and regulations, including no outside food or beverages, no alcohol consumption on-site, and no smoking.

Stay Informed:

Stay updated about any changes in park timings, rates, or promotions by checking the park's official website or information boards.
Don'ts:
Don't Tamper with Bands:

Do not try to remove, transfer, tamper with, or mutilate your entry bands or wristbands. Doing so may disqualify you from taking rides, even if you possess a valid ticket.

No Outside Food or Alcohol:

Do not bring outside food, alcoholic beverages, or non-alcoholic beverages into Adventure Island, as it is strictly prohibited.

No Firearms/Weapons:

Firearms and weapons are prohibited within the park premises.

Avoid Heavy Meals:

To ensure a more comfortable and enjoyable ride experience, avoid consuming heavy meals or alcoholic beverages at least one hour before participating in activities.

Respect Attire Guidelines:

Certain types of clothing, such as sarees, dresses, gowns, and skirts, may not be suitable for certain rides and can lead to denied entry based on attire. Dress comfortably and appropriately.

No Bags on Rides:

Bags and carry bags are prohibited on the rides. Leave your bags in a safe place before enjoying the attractions.

Obey Height Restrictions:

Follow the height regulation boards for each ride. Children shorter than 90 cm are restricted from most rides.

Adhere to Safety Advice:

If you have certain medical conditions like nervous disorders, heart conditions, neck or back injuries, blood pressure issues, or if you're an expectant mother, heed the safety advice provided outside each ride and avoid high-thrill rides.

No Smoking:

Smoking inside the park is prohibited by law.

Respect Management's Decision:

Understand that the management reserves the right to deny admission, remove guests from the site for any offensive or unlawful behavior, and change park timings and rules without prior notice.
Adventure Island: Mandatory Policies
Experience Island plans to give adaptability to its clients while sticking to these strategies to guarantee a smooth and helpful experience for all guests. And these are:
Confirmation Policy
Affirmation Voucher:

After a fruitful booking, clients will get an affirmation voucher by means of email in 24 hours or less. This voucher fills in as confirmation of the booking.

Substitute Planning:

If the favored time allotments are inaccessible, Experience Island will make courses of action for an elective timetable in view of the client's inclination. Another affirmation voucher with the overhauled timetable will then be emailed.

Undoing Choice:

Clients have the choice to drop their booking before affirmation. In such cases, a full discount will be given.
Cancellation Policy
3 Days or More Before Movement:

If a drop is made three days or more before the booked date of movement, no undoing expenses will be charged. Clients will get a full discount.

1 to 3 Days Before Movement:

Undoings made between one to three days before the date of movement will cause a scratch-off charge equivalent to 40.0% of the all-out booking cost.

At least 1 Day Before Movement:

If a retraction is made at least one day before the date of movement, the complete booking cost will be charged as dropping expenses.
Adventure Island: Ticket Price
Experience thrilling adventures at Rohini's Adventure Island amusement and water park. With a range of exciting rides, top-notch amenities, and competitive pricing, this renowned destination ensures unforgettable experiences.Starting at just Rs. 800, the 2023 ticket prices cater to all schedules. Plus, don't miss the exclusive offer with Voucher Deals, bringing the price down to ₹600.00 from ₹800.00. Adventure Island offers affordability without compromising on excitement.Take advantage of the chance to make lasting memories and enjoy thrilling adventures at Adventure Island.
Frequently Asked Questions- 
What are the Opening Hours of Adventure Island, and is it Open Every Day?
Adventure Island in Rohini is generally open daily from 11:00 AM to 7:00 PM. However, these hours may change due to weather conditions. It operates seven days a week. For the latest information, it's advisable to check the official website or contact the park directly.
How Can I Reach Adventure Island Using Public Transportation?
Adventure Island is conveniently located near Rithala Metro Station on the Red Line, making it easily accessible via metro from various parts of Delhi. City buses like 990A and ML-15 can also take you to Rithala Metro Station. Visitors arriving from the airport can reach the park by car or taxi in about an hour.
What are the Main Attractions at Adventure Island, and are there Height Restrictions for Rides?
Adventure Island offers many attractions, including adult rides, family and kids' rides, and thrilling water rides. Height restrictions vary for each ride, ensuring safety. For example, Z-Force requires a minimum height of 105 cm, while Cyclone is suitable for children at least 90 cm tall. Always check ride-specific height requirements before planning your visit.
What Are Adventure Island's Cancellation and Refund Policies for Bookings?
Adventure Island provides flexibility to its customers. You will receive an email confirmation voucher within 24 hours of a successful booking. The park can arrange an alternative schedule if your preferred time slots are unavailable. If you choose to cancel your booking before confirmation, a full refund will be processed based on the following policy:
3 Days or More Before Travel: No cancellation fees.

1 to 3 Days Before Travel: 40.0% cancellation fee.

Less than 1 Day Before Travel: Total booking cost as cancellation fees.